A design competition with the aim to reinvent the terrace house, with an innovative and visionary design.
The project preserved the relationship between built volume and green space, and to maintain the environmental harmony typical of the terrace house developments. Taking account of all that the brief entailed, this proposal is based on a "module" of double the given plot size. This approach allows generating vertical and horizontal connections on different levels.
The module consists of two units, then two lots of 5 by 20 meters. Each lot spans a dimension of 13 meters with 7 meters designated for a rear garden: a relationship derived from the traditional terrace house model with a subsequent rear extension. The use of a double module allows greater freedom of design and identification of various layouts adapted to various needs. The positioning of the transversal staircase permits greater freedom of internal distribution and greater flexibility in the division of units into flats, duplexes, studios, and/or houses with double-height spaces.
Bureau69 would welcome to provide more details and a developed project to whom interested in this innovative and modern design.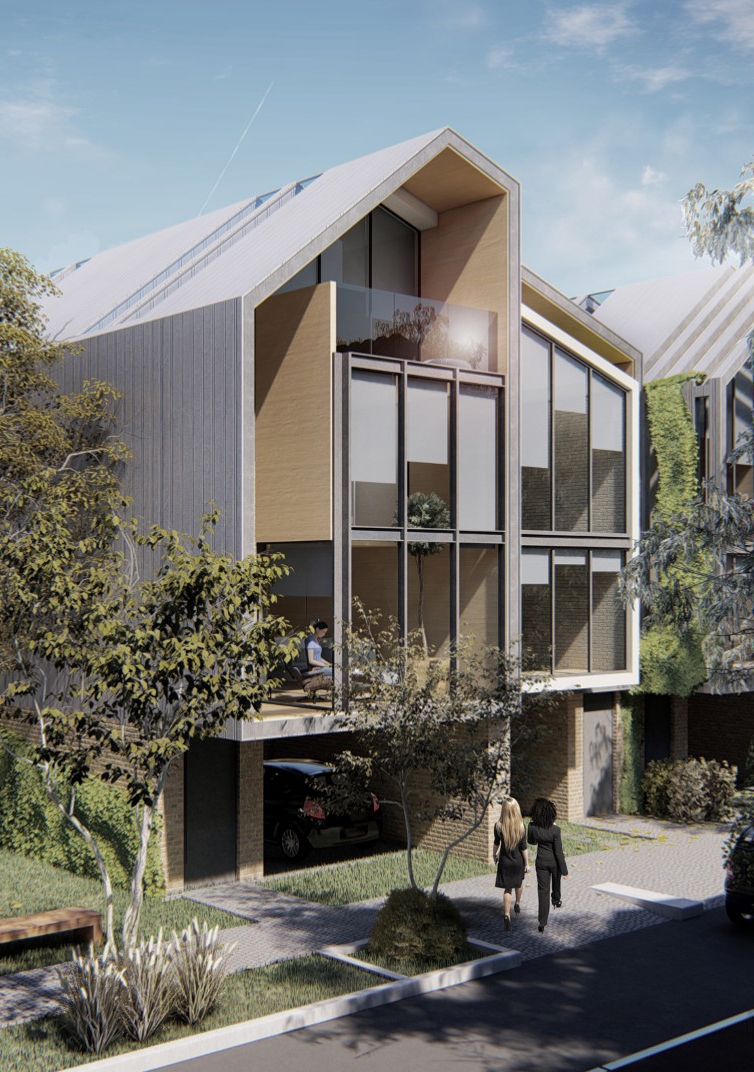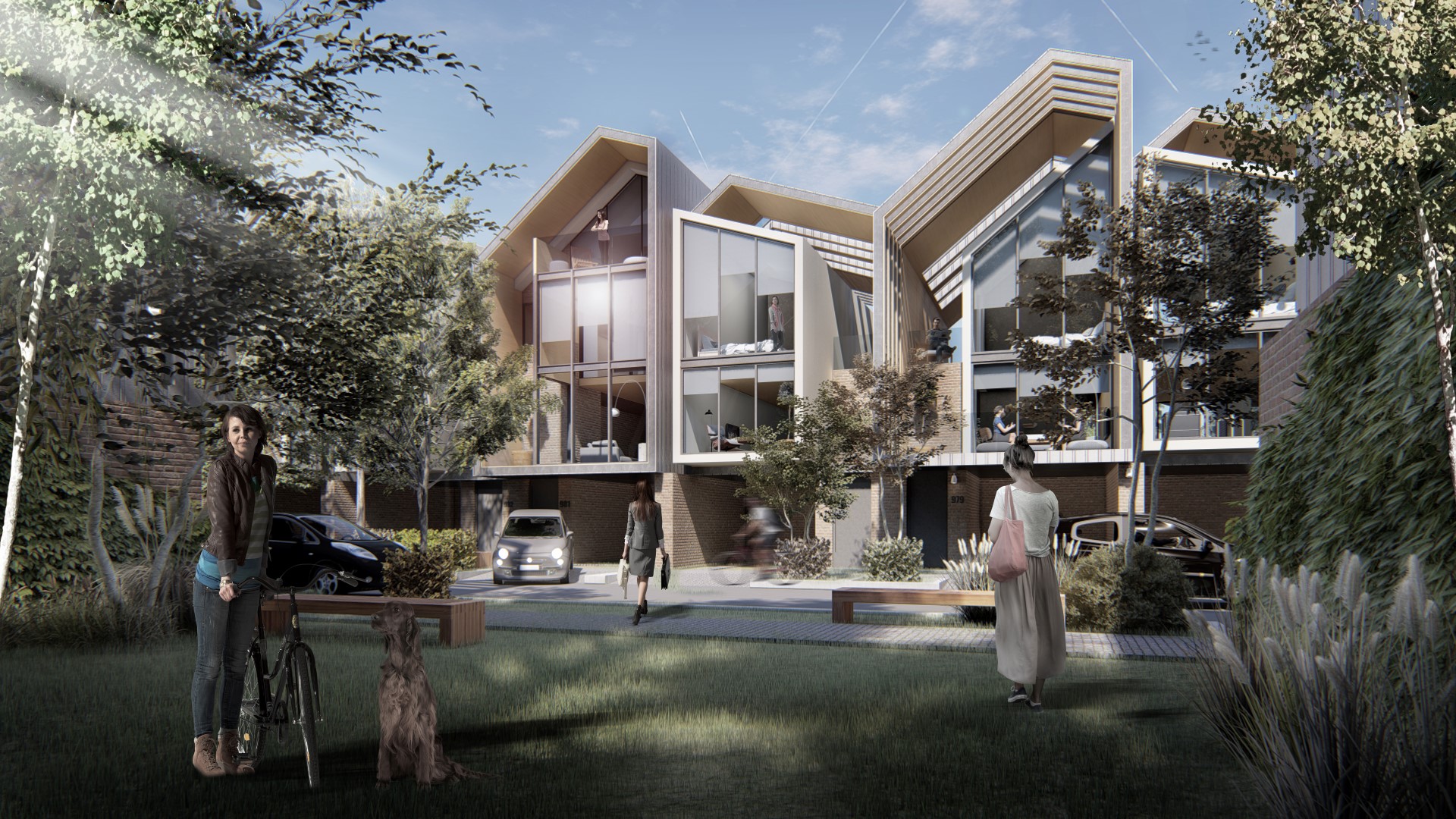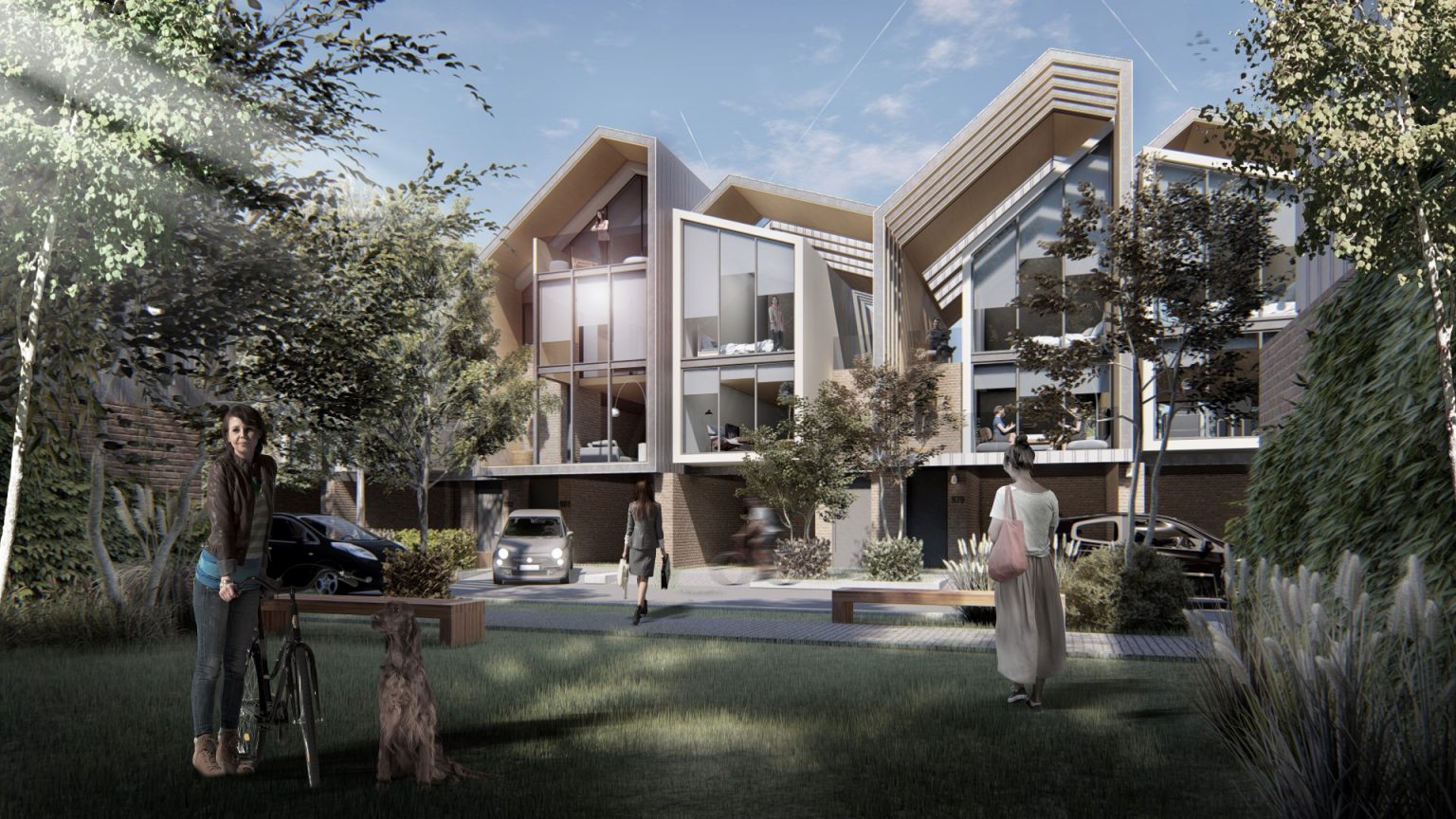 "Here is the terrace, deconstructed. Max Strano and Claudio Inserra, of Bureau69, a niche Italian architecture outfit that opened in London last year, paired two terraced homes to create a "double module" with a pitched roof. They then broke this down into three elements — base, house, and shell — and shifted them around to create the pronounced asymmetrical shape of the Shell.
The ground-floor base comprises covered parking and a flat that could house an elderly parent or nanny, or be used as an office. Stretching over two or three storeys above is the living space, with stairs down to the garden from the open-plan kitchen/living space on the first floor. Wrapped around it all is an aluminum shell — with gaps to let in sunlight — creating a partly shaded terrace next to the two second-floor bedrooms and shielding residents from being overlooked.
An air-to-water heat pump takes care of heating, cooling, and hot water; insulation includes cork and straw. Built mostly in a factory, with only the foundations, floor plate, roof and finishes constructed on-site".