Building less is sustainable for the future.
This is the global screening at 14.33 of today the 26th of October 2020.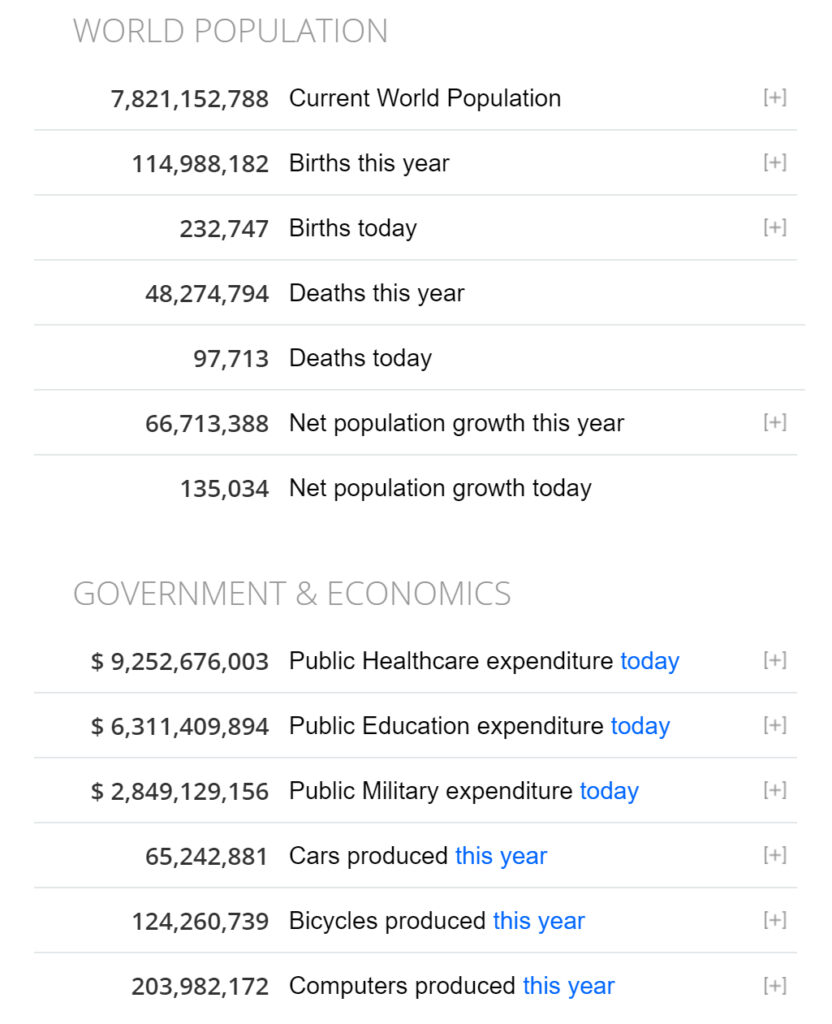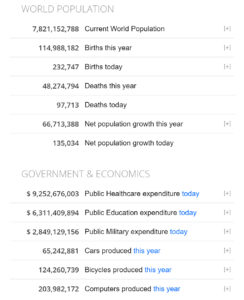 Building less and the increasing population
The population increase today is 66,713,388. The actualised global population is 7.8 billion. We produced this year 65.2 million cars and spent today 2.8 billion dollars on military equipment. Also, only today, 4.6 million hectares of forest are lost, 3.6 billion liters of water consumed this year.
I don't have a clear idea of where we are going and what we intend for sustainability and respect of our earth. We still look for the most sustainable material but we act with an unsustainable mentality. I don't think this is the right approach, but I am not an economist and I am not a scientist.
I am an architect and I think that our aim might be to build as little as possible, reuse as much as possible, and educate people on how to live in a "necessary" space, avoiding waste of soil and public resources. People who own big houses, usually use only 40% of the total space.
I would like to suggest, besides the minimum standards for dwellings, to adopt maximum standards as well. It is not acceptable anymore to consider luxury and sustainable something that is only related to ego, a status symbol of richness. Those spaces would be underused but overpaid by the environment.
What do you think about the data above?
Max Strano / Bureau69 Architects